An 11-year-old girl identified as Glory is currently writhing in p@ins at Police Hospital GRA, Benin, Edo State, after she was allegedly r@ped by a man identified as Collins Odahbor.
.
According to reports, the unfortunate incident happened on Friday, April 29 in Benin. It was gathered that the victim was sent to fetch water by her parents when the suspect, a father-of-two, accosted her, dr@gged her into his house and r@ped her.

A source said, "Glory returned home with her skirt soaked in bl@@d. Her parents interviewed her and she explained that Collins had r@ped her. On hearing the shocking news, her parents launched a manhunt and he was arrested while she was rushed to the hospital for treatment.

However, Collins' folks who are well to do are trying to b#ry the case claiming that he's
m£#tallyunstable. He's presently being detained at Evubuotubu Police Station, Edo State. Please, we need justice for this girl. Her condition at the hospital is t#rrible."

NB: We can't post the video of the victim at the hospital here due to IG's community guidelines. You can click on the link in our bio to watch it.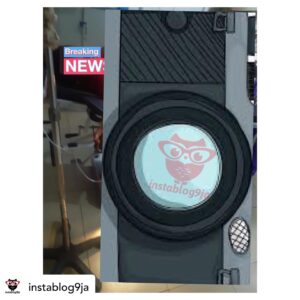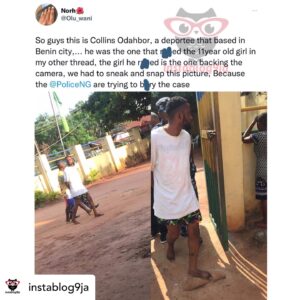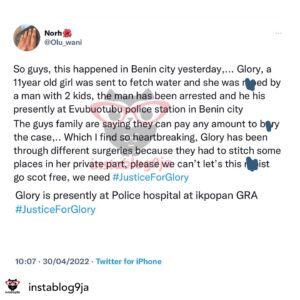 Please Click to rate this